Launch It, Ladies
Ideas to Income
in 8 Weeks
Ladies! It's time to take your dreams off the shelf!
Start living your dreams, earn income, and live your lives in a way that inspires other people!
Join writer, author and transformation coaching consultant, Kristy Hinds to learn how to turn your ideas and talents into income in just 8 weeks!
It may feel impossible. I felt the exact same way until I declared my vision, recognized my worth, compiled all of my experience, and discovered the secret to living out my passion and earning income.
Do you want to be clear on what you are good at?
Ready to find out how your ideas can turn into income or a future business?
Are you feeling stuck in the hamster wheel of the 9-to-5?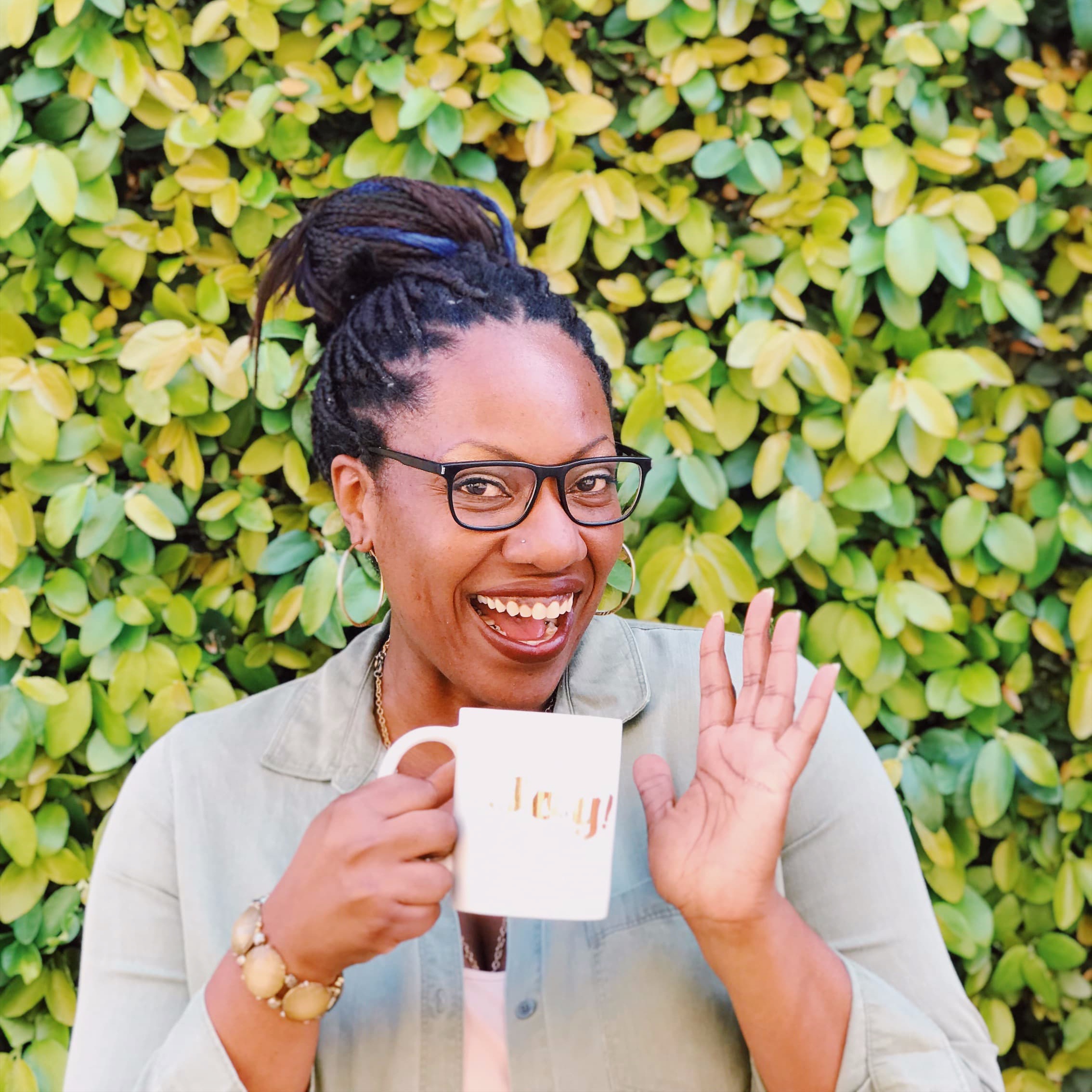 My greatest joy is to encourage and inspire women to fulfill their dreams, gain independence, and live on purpose! HONESTLY, what wakes me up in the morning is knowing that there are women like you and I out there who -- with a little bit of coaching and inspiration -- will unleash our greatest desires and begin to take the steps toward living, loving, and leading at our highest potential!
"My tough stuff included major identity issues, sexual assault, unhealthy relationships, and at 27 I had an abortion."
Why Encouraging others is my thing
We've all gone through tough stuff in our lives. My tough stuff included major identity issues, sexual assault, unhealthy relationships, and at 27 I had an abortion. I felt stuck in the mindset that living my dreams, traveling, owning a business, writing a book, hosting speaking workshops was out of my reach. Until I woke up one day and felt deep within that I was meant for more!
I overcame my 'stuff', And so can you!
I submerged in God, family, and therapy! On the other side of that was freedom and dream space. After hiring coaches like myself, reading lots of positive books, blogs, stories, and surrounding myself with people who were living the kind of life I wanted for myself, I was able to build Launch it, Ladies!
As women we are faced with tons of challenges: time, family, finances, self-doubt, fear.
Whether you are having a terrible day, week, or year(s) because you are stuck in doubt, convinced yourself that your gifts are useless, or you cannot stand your boss or job (I've been in all of those spaces ) --- this course will help you get unstuck, ignited with ideas, and on the way to earning income in 8 weeks!
If I can live out my dreams then I know you can too, and I want to help you!
My goal is to live, love, and lead at my highest potential.
I'm confident that I can help you!
For years I worked in radio sales, marketing, and directly reporting to multi-millionaire small business owners. Currently, as an author, business owner, ordained minister, and leader in my community I have had the opportunity to help countless women create transformation to becoming the best versions of themselves.
Years of Trial and Error » » an affordable coaching program
It took me years to uncover the path to identifying my gifts, launching my dreams, and earning income. I decided to create an affordable coaching opportunity that brought together all those years of experience, trial, error, and success so that you could benefit and start doing the things that you love!
After lots of planning, coaching, and consulting with the most BOSS women I know who are at various stages of their lives (single, married, divorced, mother's, grandmothers, and kid-free) who have launched creative ideas and are earning income --- I designed Launch it, Ladies.
What you'll get:
8 weeks of weekly online video coaching to fit your schedule
Effective assignments designed to help you map out your income goals
Weekly LIVE 1-hour group coaching via web to have your questions answered
Facebook Group to connect with all of your sister Launch it, Ladies to swap ideas
Ability to state clear vision for life and future
Actionable steps to turn your idea into a viable income generating product
Take this quick quiz
Launch it, Ladies is not for every woman. If you can answer yes to the following questions then fill out the application and set up an appointment immediately! Spaces fill up fast!
Are you a business beginner?

Do you have a specialty, idea, or goal in mind? (i.e. you're good at arranging flowers, digital graphics, taking photos, event planning, teaching art, or you want to monetize a blog).

Do you want to increase your income?

Do you want to produce in an area of your passion?

Do you want to grow your confidence?
How did you score?
If your answers were yes then do not wait another minute! You have waited long enough! It is your time to finally choose YOU and say YES to your dreams. Take that dream off of the shelf lady and let's launch it!
Whether you see your idea as big or small I guarantee there is income potential!
I only work with women who are 100% committed to increasing their income, bringing good to the world, and living out of inspired life! You may not be there on day one but by week 8 get ready to live, love, and lead at your highest potential!
Fill out the brief application and sign up for a discovery call! No purchase necessary for the discovery call! Let's figure out together if Launch it, Ladies is right for you!
A woman's potential is limitless! For my client who gives 100% they can expect to live a life they are excited to wake up too!
Schedule a discovery call today!
Can't wait to talk with you and discover your how we can take your ideas and dreams off the shelf and increase your income in just 8 weeks!
"In 8 weeks, I transitioned from a job that I hated, to a job that I loved."
"She helped me uncover gifts that I didn't even know were there."
Feel accomplished
Connect to your purpose, healthy self-identity, and family
Wake up excited everyday
Feel confident that you know the steps you needs to take to fulfill your goals and increase income
Discover what you're capable of
Push past fear
Feel fulfilled
Model a life to your family and friends of what is possible when you invest in yourself
Your challenge
If any of these desires sound like what you have been searching for then I challenge you to join me on the Launch it, Ladies course! I guarantee this course will cause you to change your mindset, reach your goals, and change your life!
I remember being afraid to invest myself! I remember feeling so nervous to invest in coaching. However, I was tired of watching everyone pass me by and leading in ways that I knew I was capable. Tired of watching other people publish articles and write books. Exhausted seeing other people grow spiritually. I watched other people go back to school. I watched other people start their businesses. I watched other people start dating and get married. I watched other people travel.
Finally, I stopped watching and started living!
Apply Now to Schedule your discovery Call!